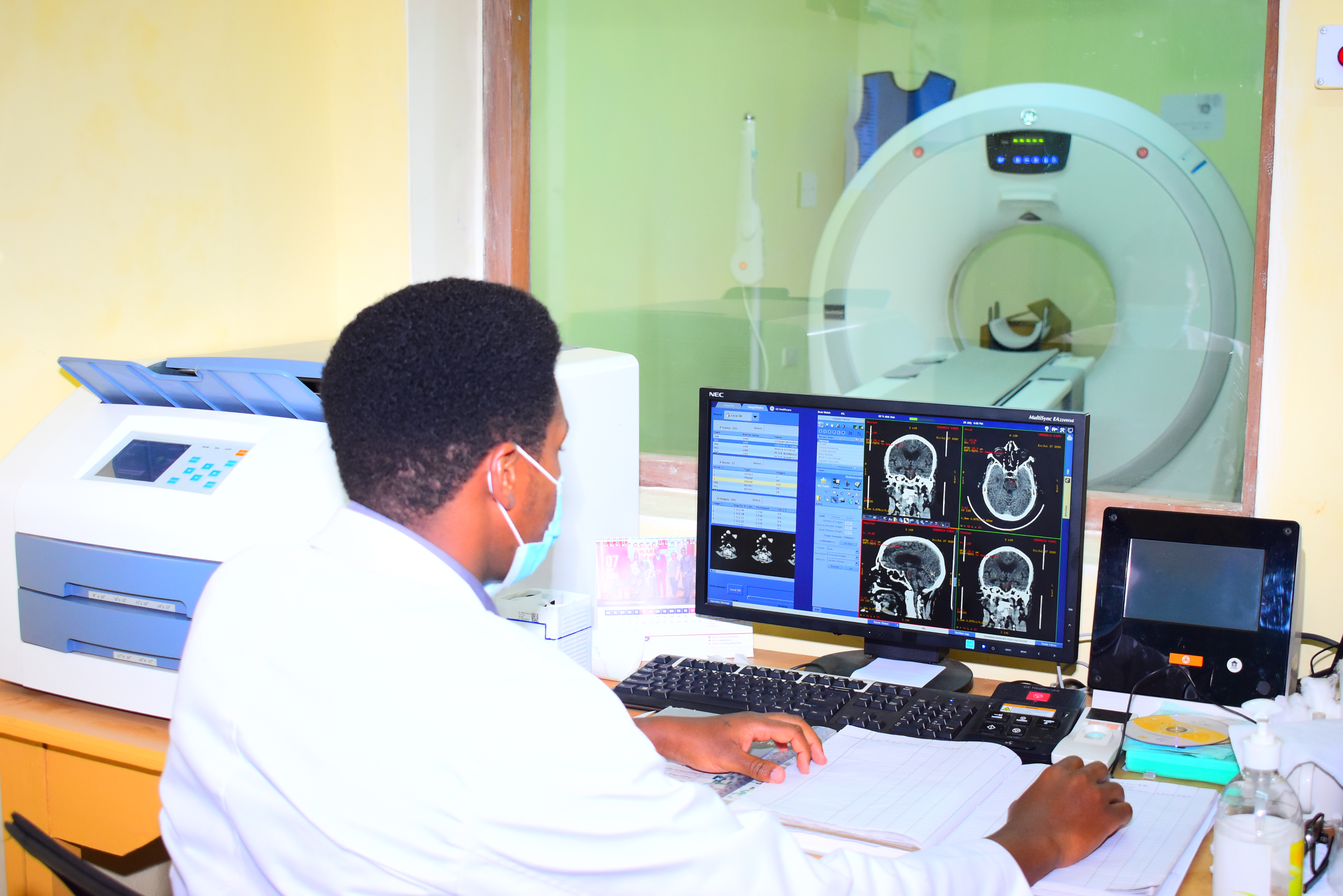 Radiology

Department

Kiria-ini Mission Hospital Radiology department offers daily services for both Out-patient and in-patient. It also facilitates consistency inthe quality and integrity of end results
in this department we offer the following services :

UltraSound.
Electrocadiogram.
CT Scan.
X-rays
CT Scan investigation list
Head CT Scan.
Sinus CT Scan.
Neck CT Scan.
Abdominal pelvic CT Scan.
Pelvic (trauma) CT Scan.
Chest CT Scan.
Regional CT Scan.
CT Spine (per segment).
Pulmonary Angiogram.
X-Ray and Ultrasound inestigation list
All general X-rays are offered.
Obstetric UltraSound.
Pevic UltraSound.
Abdominal UltraSound.
Prostate UltraSound.
Thyroid UltraSound.
Scrotal UltraSound.
Breast UltraSound.