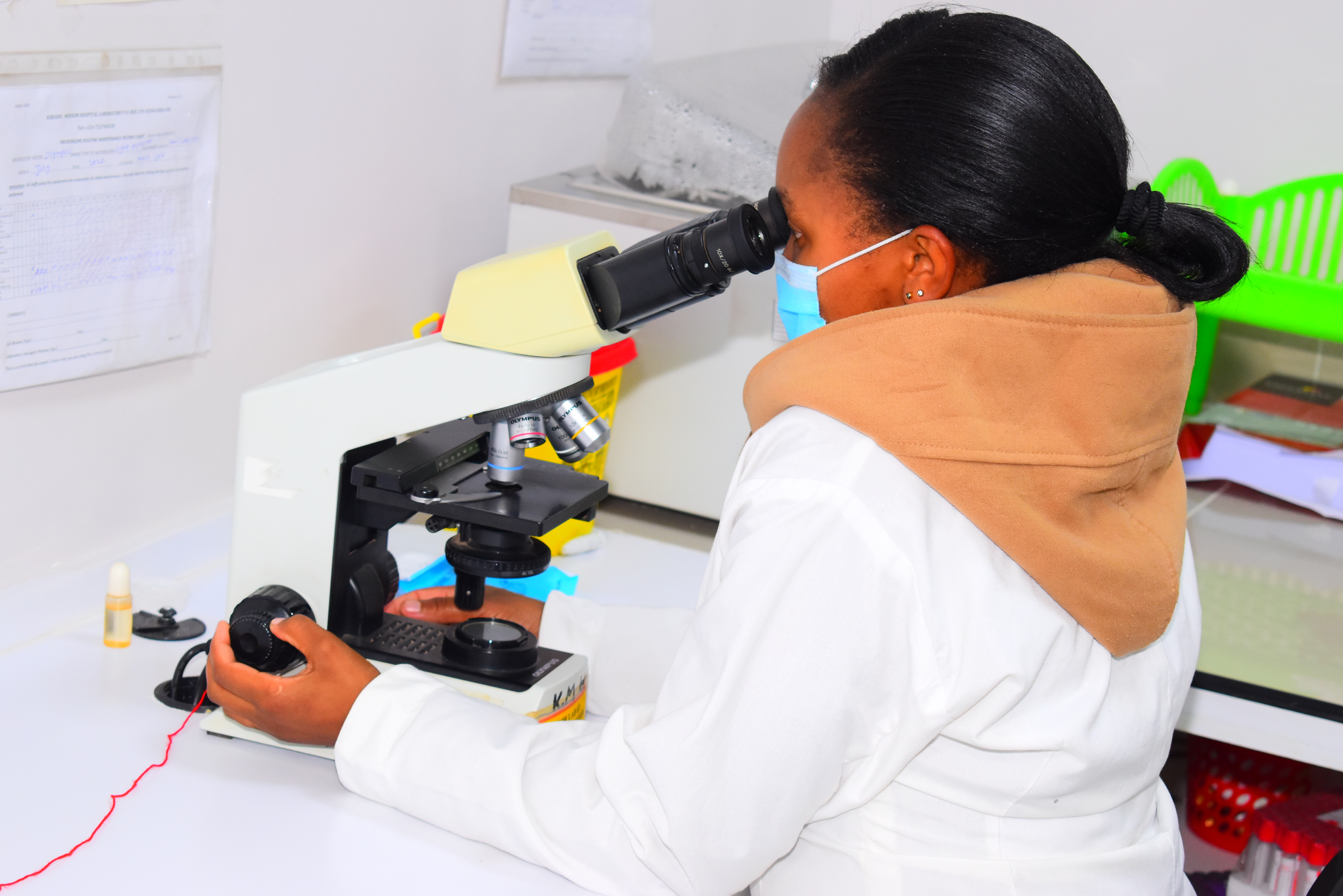 Laboratory

Department

The laboratory forms an integral part of Kiria-ini Mission Hospital offering a 24 Hour service. It is run by a highly qualified and dedicated team of technologists and support staff.Laboratory serivices are provided with modern automated equipment that are well maintained.
The hospital's Laboratory has achieved ISO:15189:2012 accreditation by KENNAS on January 2019. Accurracy and Precision of tests are maintained by strict internal qulity assurance programme which are reviewed daily. The lab is participating in external qality control programs; HUQAS (Human Quality Assesmnet Service) Kenya, with an aim of providing test results that meet international standards.
Sections in the Laboratory
Phlebotomy.
Clinical Chemistry.
Special Chemistry.
Hematology and Blood Bank.
Microbiology and Parasitology.